Sermon Topic:Stand still and See God's Salvation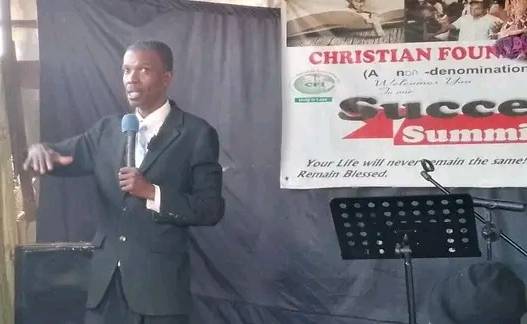 Speaker:Ejoh C.E
Text:Exodus 14:13-14,Numbers 9:8
Service Highlights:
*Songs Ministration
*Special Needs ministrations
*Prophetic Declarations for advancement of destiny.
*Deliverance prayers
Sermon Focus:
*It's when you are at a crossroads in life you do need to be still for you to experience God"s intervention.
*The salvation of the Lord is God"s Deliverance of His people from bondage and calamity.
*Nobody ever experience God's total Intervention in a state of fear .
*Fear is a state of bondage.
*God is a God of today,He is always in the present.
Message Hindsight:
*When God told Moses to declare to His people that the,'Egyptians they were experiencing they shall see no more.
What God meant is that their anguish and sorrows would be a thing of the past.
*Egyptians here is a symbol of sorrow,calamity,anguish,pain and bondage.
Prophetic Declaration:
*As the Lord lives,the troubles and challenges you have been going through,you shall see them no more,in Jesus Mighty name,Amen
*From today you will go from strength to strength in Jesus precious name,Amen.
*I declare to you all,you shall see the reward of the wicked over your live and family….in Jesus name .
*You will finish well . in Jesus name.
Strategic Prayer:
I pray Thee oh Lord by your sure mercies,fight for your people and grant them peace eternal…In Jesus Mighty name,Amen.
For Prayer/Counselling & Mission Support:
Call:Christian Foundation Mission(A Non-Denomination End,-Time Restoration Ministry)08057625566,07035446451.email:christianfoundationintl@gmail.com