BIMC 2022: Cleric Charge Ministers of the Gospel to be steadfast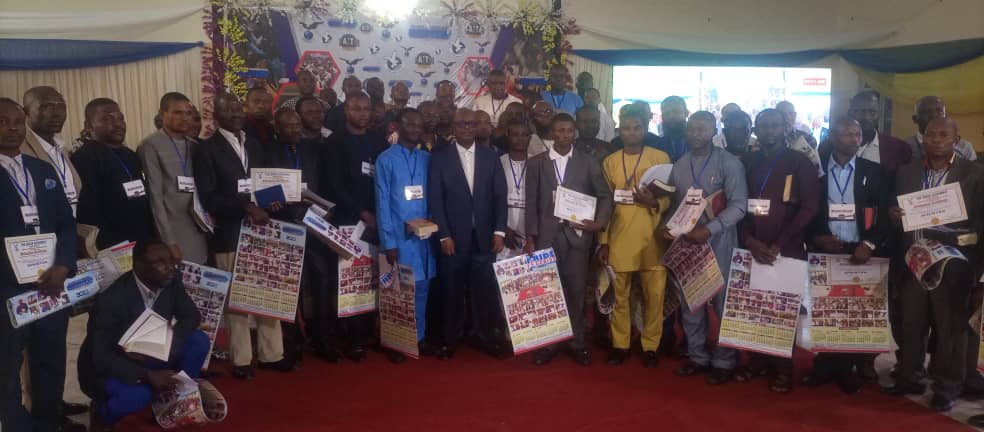 By Eagle Eye News24
The senior pastor of Victorious Believers Assembly, Benin,Edo State ,Pastor Fredrick Oseagwina has charge ministers of the End-Time Message to be firm and truthful in handling the message of God.
Pastor Oseagwina made this assertion at the just concluded 6-Day Bride Assembly International Ministers Conference held in Lagos last week.
According to the cleric;"The programme was awesome every one had a testimony to that effect. In fact it was a place to be. I can confidently say I had more insight and revelations as a result of the conference".
He further charged ministers to be sincere to themselves and to the End-Time Message.
"We are expected to represent God faithfully and respect the convener Pastor Moses Alu, because a lot of ministers pretend to be adherents of the end-message whereas the reverse is the case. We should live by what we believe and preach".
In the same vein, Charles Ejoh the Presiding Minister of Christian Foundation Mission, Jos, Plateau State said that the BIMC lived up to expectation as it addressed the core essence of the five-fold ministry.
Ejoh extolled the virtues of the convener, Pastor Moses Alu for the laudable initiative to assemble ministers from various denominations and nations of the world.
Adding that the choice of speakers and topics was 'numero uno' and very apt, considering the times and seasons.
In his words:"The convener of the BIMC, Pastor Moses Alu is a visionary leader who has been able to impact in the lives of ministers all over the world. I am particularly impressed by his vision of assembling ministers from various denominations globally. The choice of guest speakers and the message for the conference was timely.
In fact, the convener's magnanimity is also worthy of commendation, for providing free accommodation, feeding and materials to almost 700 ministers around the world", he said.
EAGLE EYE NEWS24 reports that the 6-Days Annual Bride Assembly International Ministers Conference ended last August beginning from Sunday 21st-Friday26th August,2022 at the RCCG Youth Camp,Lagos-Ibadan Express Way.
The programme was organized by the Bride Assembly Lagos Church.This year's event attracted almost 700 Ministers from different denominations and countries of the World'
The conference had notable and tested speakers that ministered at the epoch making event,amongst them are:P;st.Moses Alu(The Overseer Bride Assembly),Pst.Maxweell Mbulu(Zambia),Pst.Elvis Smart,Pst.Olumide David(Bride Assembly Church),Pst.Kenneth Mulisa(Kenya),amongst others.
The event featured over 20 topics that was shared:Understanding the End-Time Message,The Works of Grace,Managing the Gifts and the Gifted Ones, Understanding your calling,Importance of Social Media to Evangelism,Baptism of the Holy Ghost,Questions and Answers etc.
Other features of the conference includes: impartations, healings, prophetic declarations and ordination of over 50 ministers of the gospel.