We have never go on strike in BUTH since 1959-Prof. Stephen Anzaku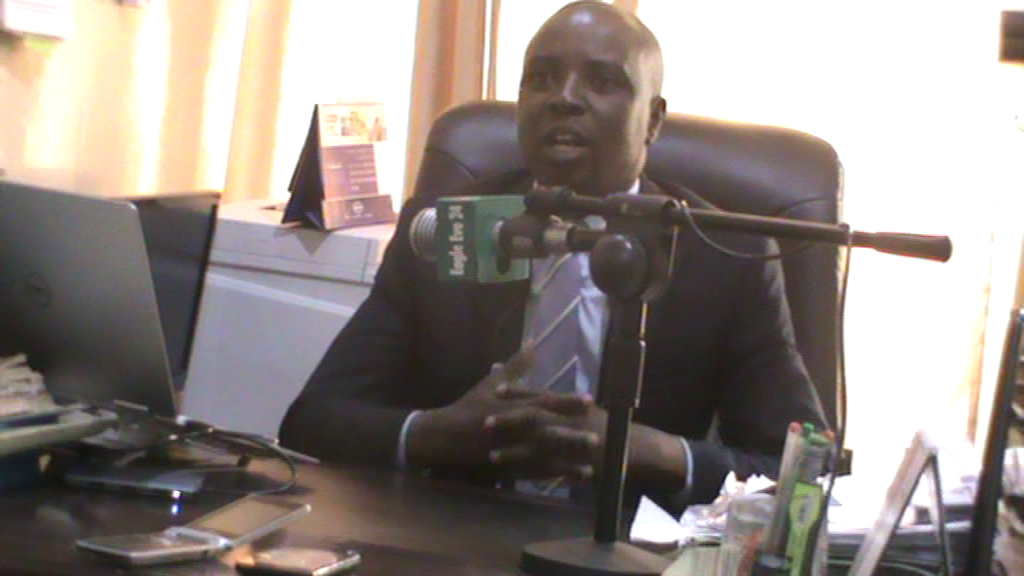 By Edward E.C
At a time when it is usual to see medical institutions embark on strike as a last resort to press home their demands for better welfare and conditions of service.EAGLE EYE NEWS24 spoke exclusively to the Chief Medical Director of the Bingham University Teaching Hospital(BUTH) Prof. Stephen Anzaku who told our reporter that since 1959 till date the BUTH has never go on industrial strike.
In his words:" there is no unionism in this hospital. Our doctors are members of Nigerian Medical Association(NMA)which is not a union. It is an association of professionals. Our doctors, nurses are not part of the union, they identify with those organizations, but because we are a mission hospital, we don't go on strike and we don't believe in the idea of doctors going on strike. The first mandate of a health worker is to save lives.
The reason why health workers go on strike is because the government don't do what they are suppose to do to make sure that there is a safe working environment and welfare of the health workers in Nigeria. But here in BUTH we do our best for our staff and we work 24 hours, 7 days a week, every year in this institution".
Responding on the insinuations that the dreaded Covid19 virus is no longer in Nigeria ,he posited that the scourge is still in Nigeria with some deaths recorded in many parts of the country.
"The truth is that the health seeking behaviour of Nigerians is poor and a disease of public health importance of this magnitude , there are a lot of misconceptions about Covid 19. For instance in Plateau State there are three centers handling Covid-19: The Jos University Teaching Hospital(JUTH), Plateau Hospital and BUTH. I can tell you for free that we have many records of deaths and recovery from Covid-19. We are also fortunate here in the tropics that the disease is not as fatal as that of the foreign countries like in Europe and America . Why ?We don't know.
Probably because of the hot weather but I can affirm to you that the disease is real and it is serious. Covid-19 is real and is still here even though the vaccination is still on despite the low coverage, it has also helped to drop down the infection rate despite the health immunity of some Nigerians which does not mean the disease is no longer in existence in Nigeria"
He further advised medical practitioners not to leave Nigeria for greener pasture despite the neglect by government on the health sector.
" Medical practitioners are leaving Nigeria and they will still continue to leave because there is no viable enabling environment to work. Even in government hospitals you want to work but the equipment are not there. The insecurity in Nigeria is also chasing people away and when you compare yourself with your mates that work outside the country, you will discover that your pay is a peanut, so these challenges are chasing people outside this country for greener pastures. Nevertheless some of us have to remain in order to move the health sector forward because no matter where you go home is home.
We should know that the countries we are running to their citizens assiduously built those countries,so some of us must remain to build our nation" ,he said.
Prof.Anzaku further urged Nigerians to debunk the misconception that the hospital(BUTH) is expensive.
" I want to say BUTH exist to serve humanity, there are a lot of misconceptions that the hospital is expensive. I want the public to believe and trust us as an institution that we are here for everybody.
We don't discriminate, whatever time people come for our service we are here to serve you, and we promise to always offer qualitative services".