NIN enrolment:Corruption, poor management as crowds invade registration centres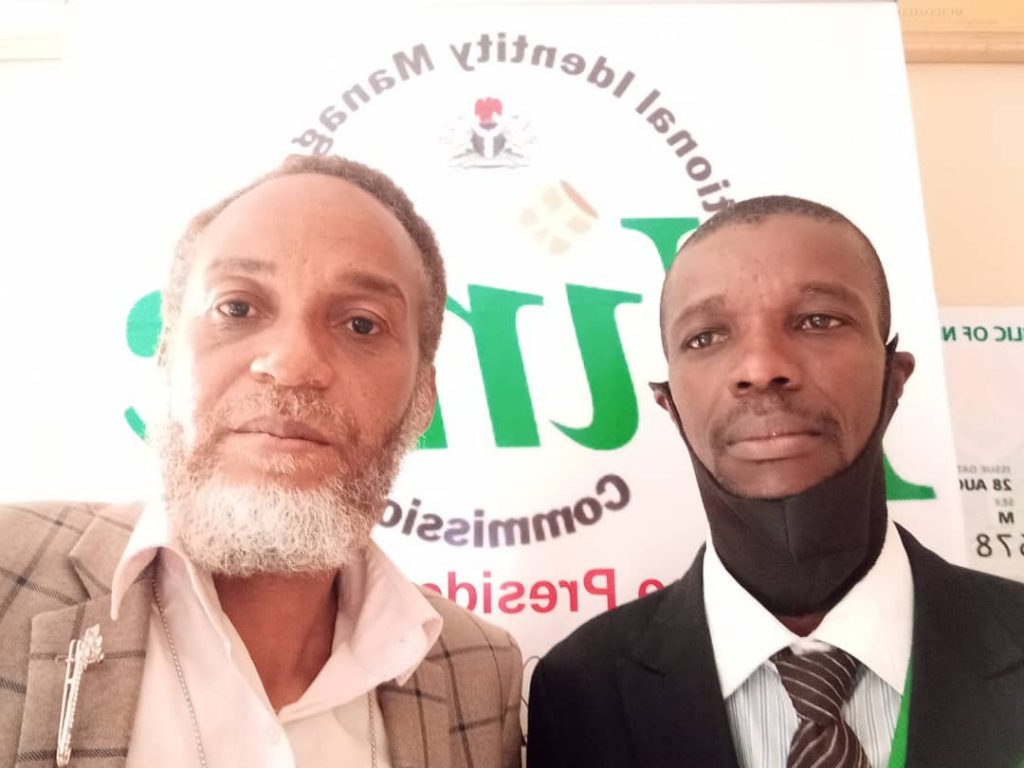 By Our Editor
The booking system introduced by the National Identity Management Commission (NIMC) to hasten National Identification Number (NIN) enrolment across its offices and centres nationwide seems not to be working, or is rather very slow, as Nigerians in their droves troop out for the exercise.
Besides, some applicants have expressed grievances over the development, claiming that the dates handed them fell into March, April, and beyond.
Consequently, they are worried about what becomes of their fate with few days to the February 9 deadline.
The NIMC, on December 30, 2020, said all NIN applicants would be attended via a "Booking System."
The move was to decongest enrolment centres and ensure compliance with safety measures following the second wave of the COVID-19 pandemic.
Already, the telecoms operators have collected and subsequently transferred over 47.8 million NINs to NIMC for verification.
Some subscribers, who spoke to EAGLE EYE WATCH, said the booking system was malfunctioning, fearing that they might not be attended to, even after the February deadline.
At the Bukuru Post Office,Jos South LGA NIN registration centre, while the enrolment continued, huge numbers of applicants were spotted outside, with some claiming to have been at the centre as early as 4:00 a.m., yet not attended to.
Mrs.Ifeoma Okoro, an Educational Officer, said she got to Bukuru around 5:30 a.m which she repeated twice with her two children to be enrolled but she was asked to pay N540 for registration form which she paid including that off her two children.
Asked why she decided to pay, Mrs.Okoro said she didn't have any option rather to pay since others were also paying, but did not make any headway. "I have tried that for like two times, but on each occasion, the site is always rolling. I had to come here, she said."
Another applicant, Pius Yakubu said he actually got booked, "but I have been asked to come in February . Deadline is February 9, how do we explain that? That is the reason I am here."
The same complaints were seen on social media. A Whatsapp user, , wrote: "After successfully booking, I was asked to come back. Now, I don't understand this system again."
Speaking exclusively to EAGLE EYE WATCH,State Coordinator NIMC in Plateau State,Garba Ibrahim disassociated his company from any form of corruption,saying the Bukuru Post Office center is a community development initiatives created to help alleviate the hardship of enrollees in the area.
"We are not part of any fees imposed on enrollees in Bukuru,Jos South LGA,but all I know is that the community through some concerned organizations and individuals of the area approached us for a center in the area which we obliged after they had met some of our conditions and as you know we can not be everywhere to monitor some miscreants that would want to take undue advantage on unsuspecting desperate enrollees.
Nevertheless, it is possible that some private centers may decide to levy enrollees in order to bear some logistic cost but as I speak to you now the center has been shut down".
The NIMC branch head office in Lamingo,Plateau State was full of activities on Monday when the EAGLE EYE WATCH visited, the registration exercise was well managed despite the influx of enrolees but our reporter did not notice any form of corruption as at the time of the visit.
Responding on the smooth process at the NIMC State Head Office in Jos East,Ibrahim disclosed to our reporter that they made commitment to be professional by working round the clock.
"We do not condone any form of unprofessionalism and as such we ensured that due process is strictly adhered to in our operations"
Meanwhile, the President of the National Association of Telecoms Subscribers of Nigeria (NATCOMS), Chief Deolu Ogunbanjo, has appealed to the Federal Government to consider the implication of blocking SIM cards to the economy.
He argued that the effect of the novel coronavirus and the accompanying lockdown, last year, had forced people to abide by the new normal, where virtually everything is now being via mobile.
According to him, the deadline should be extended to June 30.
Similarly the Global Center for Media and Human Empowerment(GCMHE)in a statement signed by its Ag.Director of Admin and Protocols Bernadine E.C has also called for a shift of the entire registration exercise describing the whole exercise as a disappointment and fall short of global standard.
"We are calling on the federal government of Nigeria to extend the NIN registration exercise to December 31,2021 because the exercise has been marred by irregularities in many parts of Nigeria. Infact, it falls short of global best practices more so it has also exposed millions of Nigerians to the dreaded Corona virus pandemic".