US Election:Can Trump win if Congress objects to Electoral College results ?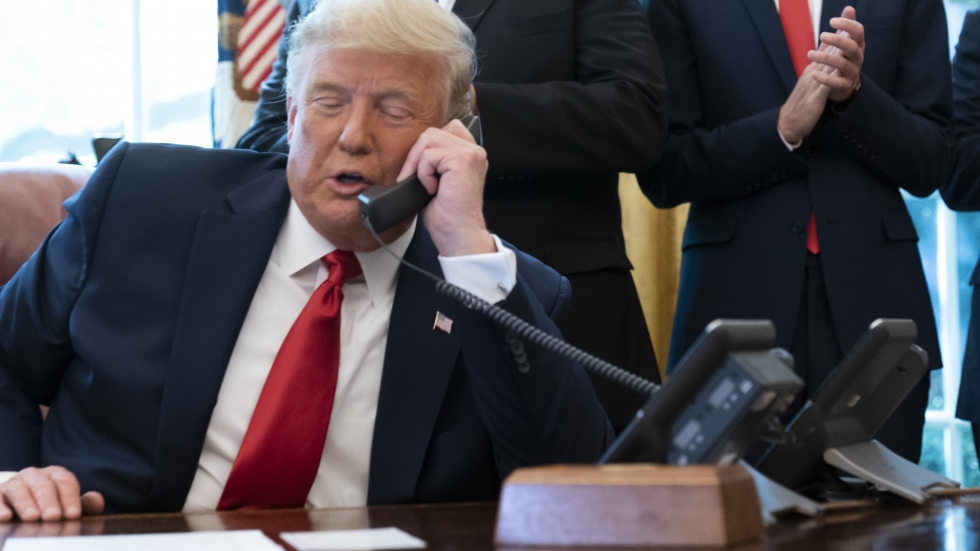 By Our Editor/ Geoff Herbert
It's been two months since Election Day, and President Donald Trump still has refused to concede the race to President-elect Joe Biden.
Despite dozens of lawsuits filed by the Trump campaign, the election results have been certified with 81,283,485 votes for Biden and 74,223,744 for Trump. Biden won the popular vote by more than 7 million and also won the Electoral College with 306 electoral votes to Trump's 232.
The Electoral College formally voted on Dec. 14. Congress will take the final step in reaffirming Biden's win by counting the electoral votes on Wednesday — two weeks before Inauguration Day.
But what happens if Congress objects to the Electoral College results?
Under federal law, Congress must meet in a joint session Jan. 6 to open sealed certificates from each state that contain a record of their electoral votes. Bipartisan representatives of both chambers read the results out loud and do an official count beginning at 1 p.m. ET. The president of the Senate, Vice President Mike Pence, presides over the session and declares the winner.
According to Newsweek, any member of the House can submit an objection to a state's results in writing. If at least one member of the Senate also objects, then both chambers of Congress will be required to separately debate the objections for a maximum of two hours. Both chambers must "concurrently" agree to sustain the objection, but it's not expected that the Democrat-controlled House and the GOP-led Senate will both do so.
Who will object to the election results?
Rep. Louie Gohmert (R-Texas) says 140 Republicans will object to Biden electors, including more than 100 members of the U.S. House of Representatives. Rep. Elise Stefanik, who represents New York's 21st District, said Monday that she would object "to protect our Democratic process."
Sens. Josh Hawley (R-Missouri) and Ted Cruz (R-Texas) are leading a group of 11 senators who will object to the Electoral College results, including Sens. Ron Johnson of Wisconsin, James Lankford of Oklahoma, Steve Daines of Montana, John Kennedy of Louisiana, Marsha Blackburn of Tennessee and Mike Braun of Indiana. New senators in the group are Cynthia Lummis of Wyoming, Roger Marshall of Kansas, Bill Hagerty of Tennessee and Tommy Tuberville of Alabama.
Senate Majority Leader Mitch McConnell, meanwhile, has reportedly urged his caucus that objecting "isn't in the best interest of everybody." Several other prominent Republicans have criticized the effort as well, including Texas Sen. John Cornyn and South Dakota Sen. John Thune, the No. 2 Senate Republican. The Associated Press reports Thune said last month that any objections will go down "like a shot dog" in the Senate.
Why would they dispute the results?
Trump has repeatedly claimed the election was stolen and "rigged" without evidence, while election officials and former attorney general William Barr confirmed there was no widespread fraud. Nearly all of the legal challenges put forth by Trump and his allies have been dismissed by judges; the Supreme Court, which includes three Trump-nominated justices, also denied requests to hear cases attempting to invalidate the outcome of the election in key battleground states.
All of the Congress members contesting the presidential election results are Republicans, and loyalty to Trump could serve them in future elections; both Hawley and Cruz are potential 2024 presidential contenders. But it's worth noting that some, like Johnson in Wisconsin, are objecting to the results in the same election they themselves won in November.
What if the election is still in dispute?
If election results from some states are somehow still in dispute, Vice President Mike Pence, who serves as president of the Senate, could opt to throw out both sets of votes from those states.
If neither candidate has 270 electoral votes, then Congress would vote for president and vice president. The House of Representatives would need a majority by 26 votes to choose a president and the Senate would need at least 51 votes to determine the VP.
Trump could win if the House votes for him, but it's unlikely as the House currently has a Democratic majority by 11 seats. The Senate has a GOP majority; even if Democrats win the Georgia Senate runoffs this week, the Senate would be split 50-50 and Pence would be the tie-breaking vote.
In that scenario, if the Senate somehow chooses a vice president but the House doesn't pick a president, the vice president-elect serves as president until all is resolved. (In this case, Pence could be president.)
If neither body of Congress can successfully vote by Inauguration Day, then the presidential line of succession takes effect and House Speaker Nancy Pelosi (D-Calif.) would serve as president until a new president is chosen.
What happens if Trump refuses to leave the White House on Jan. 20?
Do squatter's rights apply at 1600 Pennsylvania Avenue? The 20th Amendment to the U.S. Constitution is clear: "The terms of the President and Vice President shall end at noon on the 20th day of January, and the terms of their successors shall then begin."
Trump could follow tradition and attend Biden's inauguration, much like how Biden, Obama and Democratic presidential nominee Hillary Clinton did in 2016. But if Trump opts to stay in the White House until Biden is sworn in, Biden has the right to order the Secret Service to physically remove Trump like any other trespasser.
"…The United States government is perfectly capable of escorting trespassers out of the White House," Biden's campaign said in November.
Has this happened before?
The last time Congress objected to election results was in 2005, when Rep. Stephanie Tubbs Jones of Ohio and Sen. Barbara Boxer of California, both Democrats, objected to Ohio's electoral votes, claiming there were voting irregularities. Both the House and Senate debated the objection and easily rejected it. It was only the second time such a vote had occurred.
A handful of House Democrats objected to Trump's win in 2017, including Rep. Maxine Waters, over questions about voter suppression and American intelligence reports of Russian interference in the election in favor of Trump. Their objections were denied because they didn't have the support of any senators, and no debate occurred.
The joint session is the last official chance for objections, beyond court cases that have so far proven ineffective for Trump and his team.
"I think there comes a time when you have to realize that, despite your best efforts you've been unsuccessful," Cornyn said earlier this month, according to the AP.
No presidential candidate in modern history has ever refused to concede. Even Al Gore conceded to President George W. Bush in 2000 after a recount in Florida ended 36 days of uncertainty.
"I accept the finality of the outcome, which will be ratified next Monday in the Electoral College," Gore said. "And tonight, for the sake of our unity as a people and the strength of our democracy, I offer my concession."