Labour Party National Chairman is dead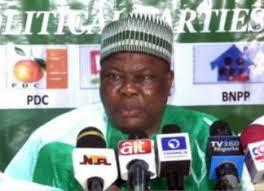 By Our Editor
The Labour Party has announced the death of its National Chairman, Abdulkadir Abdulsalam.
In a short WhatsApp message by the party's National Secretary, Julius Abure, the body of Abdulsalam has been buried in Minna, Niger State on Tuesday according to Islamic rites.
The cause of his death has not been disclosed but he is said to have died on Tuesday morning.
Speaking on the death of Abdulkadir Abdulsalam,former National Chairman Labour Party Dan Nwanyanwu eulogized the leadership qualities of the deceased, describing him as a man who stood by the ideals of the party before his death.
Mr. Dan Nwanyanyu spoke on AIT News Hour on Tuesday.