Argentina's legislators vote to legalize abortion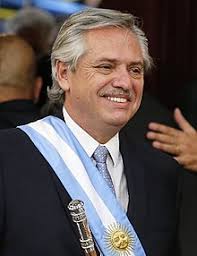 Argentina's lower house, the Camara de Disputado, voted to legalize abortion Thursday after 20 hours of floor debate. The vote was seen as a victory for the Marea Verde ("Green Sea") movement which seeks to make abortion legal.
The bid to legalize abortion had received support from President Alberto Fernandez and will allow 'women and anyone capable of pregnancy' to legally terminate their pregnancy until the 14th week. Much of the debates centered around a medical professional's ability to 'continuously object'. The house eventually decreeing that they could object but must perform or find someone to perform the abortion within 10 days.
Abortion has been illegal in Argentina since 1921 but activists have been fighting to legalize it since they regained democracy in 1983. The legalization fight is highly controversial since Argentina is a primarily Roman Catholic country and many legislators and citizens have religious objections.
The legalization bill faces its steepest challenge next because it must be approved by the Senate, where a similar effort failed in 2018.