2021 budget: Rivers Governor Wike presents 448billion naira estimate to state assembly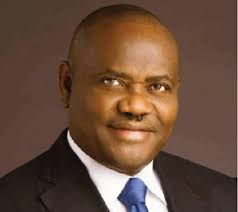 By Our Political Editor
Governor Nyesom Wike of Rivers State,South-South,Nigeria has presented a budget of 448,660,773,460billion naira for the 2021 fiscal year.
Presenting the budget estimate which again has about 70% going to capital expenditure, Governor Nyesom Wike says he is expecting a 4-5 % GDP growth in 2021 when factored on the back of sustained fiscal consolidation, increasing public sector spending, and substantive private sector investments in the state's economy.
Cognisance that Nigeria is in her 2nd recession in 5 years, Governor Wike pegged the budget on a crude oil benchmark of 35 dollars per barrel and a crude oil production estimate of 1.7 million barrels per day.
He said the budget will focus on four broad priorities which include accelerated economic recovery, drive growth and create opportunities for social progress, enhance human capital development and tackle poverty as well as strengthen infrastructural base to accelerate economic development and create a pathway to food security and improved wellbeing through sustainable mechanized agriculture.
A breakdown of the budget shows that a total of 142billion representing 31.82 % has been earmarked as recurrent expenditure for the 2021 fiscal year while 305 billion naira has been set aside as capital expenditure.
A sectoral review of the budget sees the highest share of 82billion going to road infrastructure. 30billion has been allocated to the education sector, while 25billion will go to the health sector.
Agriculture has 16 billion naira while 13 billion naira has been set aside for social and economic investment schemes, The theme of the 2021 budget is accelerating economic recovery and consolidation for sustainable growth and social progress.
Governor Wike disclosed that his administration from inception had prioritised the payment of salaries and pensions.
He assured the workers including the proposed five thousand new enlistments, that they will receive their salaries as when due in 2021.