Terrorists Kill dozen of People In Niger village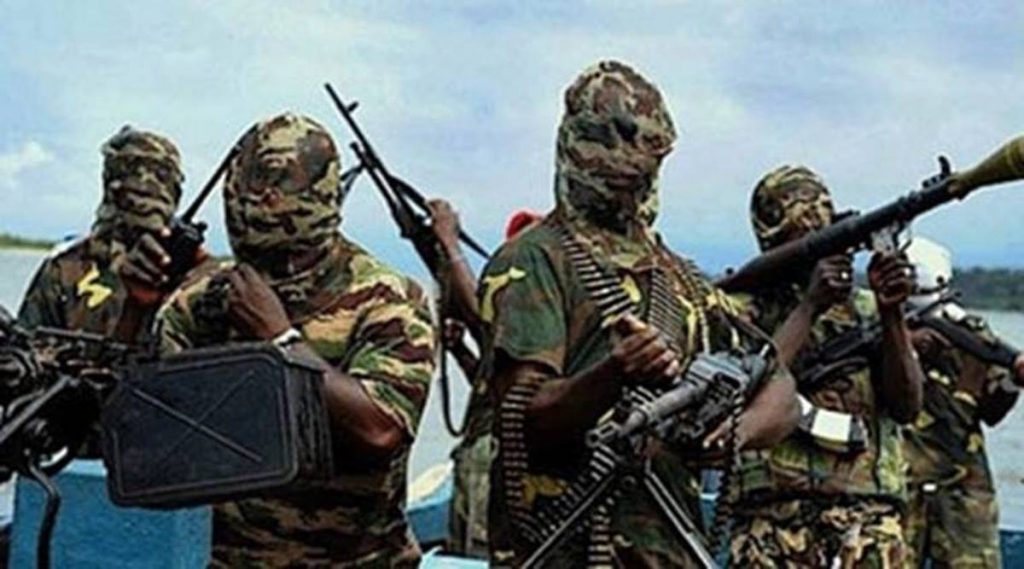 By Our Editor
Dare devil terrorists struck again in Niger killing about 15 persons in Beri town in the Bobi district of Mariga Local Government of Niger State on Monday.
A mobile policeman was also reportedly killed on Monday by the bandits in the town.
.
It was gathered that the Beri Police Station was burnt by the bandits with several people reported to have been injured during the stampede that accompanied the arson on the police station.
Another set of bandits stormed the Garin- Gabas on the same day during which they faced stiff opposition from the youths of the town,
The number of casualties on both sides could not be immediately ascertained.
Also today, some bandits raided Ungwan Bako in the Kotonkoro district of Mariga Local Government Area abducting many people mostly women and children.
The Niger State Emergency Management Agency (NSEMA) confirmed the incidents but did not give details.
Police Public Relations Officer Niger State Police Command Public Relations Officer DSP Wasiu Abiodun did not respond to calls made to his cell phones for comments on the developments.
Meanwhile, the Niger State Government says it is taking measures to ensure the release of Islamic School children abducted by bandits in Tegina, Rafi Local Government.
Giving an update on the abduction to journalists at the Government House, the State Deputy Governor, Ahmed Ketso disclosed that the government was on pursuit of the bandits and efforts are being put in place to identify the bandits.
Ketso said that though the numbers of the kidnapped school children is not fully ascertained, efforts by security agencies to secure their release have been intensified.
Noting that there are many government schools in Tegina, he said the government was proactive to have deboarded the boarding schools and made sure every primary and secondary school has a semblance of the security team that can be able to respond immediately.
Describing the situation as unfortunate, the deputy governor said that the Islamiyya school has three components comprising of the nursery, primary and junior secondary school.
He assured that strategies are in place to secure the release of the abductees the same way those of Kagara boys were released ruling out the option of paying the ransom.
"We don't pay ransom to abductors. We are trying to negotiate to see how we can bring them back safely," he said.
He said that the government has made contact with some of the identified parents of the kidnapped children, assuring them of their safe return.
Recall that the terrorists are on rampage in the state as their activities continue unabated making Niger State a killing haven with no help on sight for unharmed villagers.