NATION BUILDING:GCMHE to Synergize with Security Service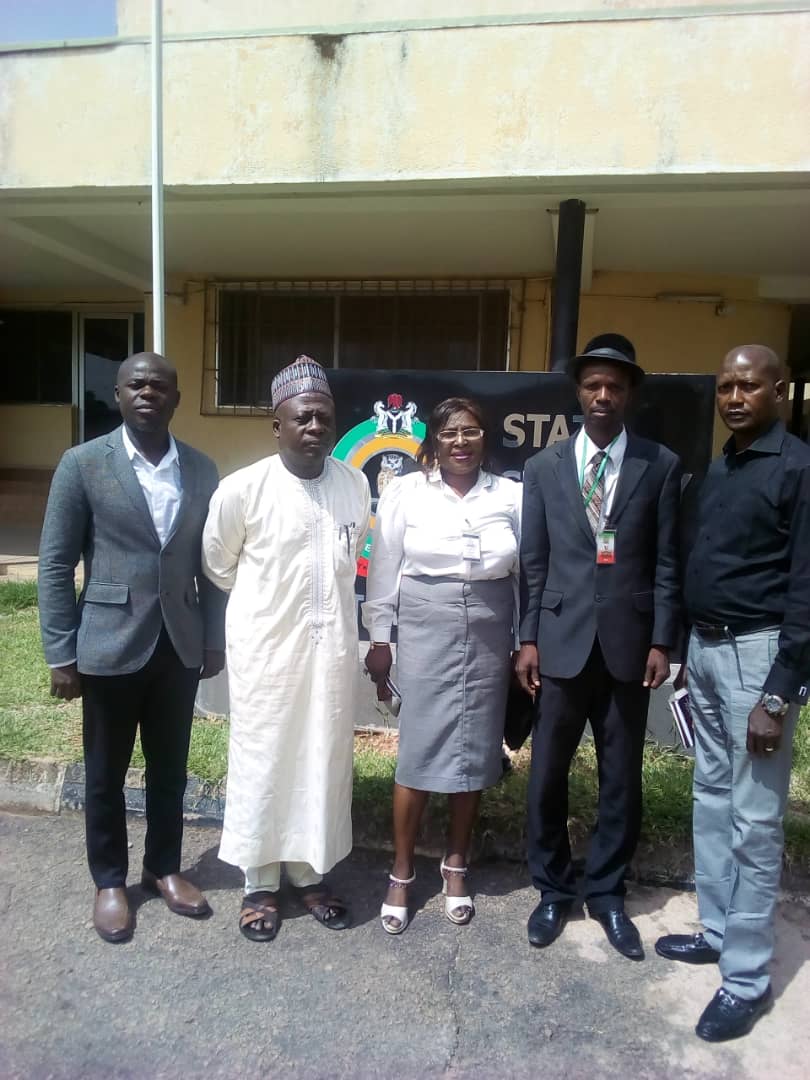 By Our Editor
The Global Center for Media and Human Empowerment(GCMHE) is geared towards building a strategic relationship with the Department of State Security Service, Plateau State.
The Non-Governmental Empowerment organization made this known when members of the group paid a courtesy visit to the security organization in Jos as part of its on going familiarization advocacy visits to notable organization and individuals in Nigeria.
Speaking on the aims of the visit to the SSS office in Jos,the group Ag.Director-General Charles Ejoh said that their visit was borne out of the fact that the State Security Service is a very strategic outfit to national development.
"Our visit to the State Security Service is based on the strategic role your organization plays towards national development, considering the present security challenges bedeviling our country.
We urge you to step up your operation in this very challenging period that confront us as a nation".
Ejoh further stated that the GCMHE plans to empower some of the SSS officers in the areas of modern trends in media and ICT developments.
"We are looking forward to contributing our own part in the areas of empowering some members of your staff in modern trends in media and ICT developments".
On his part the State Director of the State Security Service(SSS) in Plateau State Ibrahim N.Sale who was represented by the Deputy Director Habib Liman thanked the GCMHE for the visit and promised to convey all the issues raise to the top management.
"We are very happy to have your presence here today. We look forward to a better relationship with your organization in the nearest future, he said."