Nepotism:Buhari defies pressure appoints Northerners heads of prison service, civil defence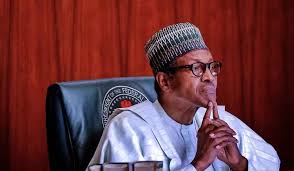 By Our Correspondent
President Muhammadu Buhari has once again defied public outcry for his marginalization of other regions of the country by appointing new heads for the Nigerian Correctional Service (NCS) and Nigeria Security and Civil Defence Corps (NSCDC).
Interior minister Rauf Aregbesola announced the appointments in Abuja on Thursday.
Buhari appointed Ahmed Abubakar Audi as the new NSCDC commandant-general and nominated Haliru Nababa as the new controller-general of NCS.
Audi replaces Abdullahi Muhammadu as NSCDC boss while Nababa replaces Ahmed Ja'afaru as NCS boss.
Recall that Nigerians have criticized President Muhammadu Buhari's administration for promoting nepotism in his appointments of northern muslims in all sensitive political and  security positions of the country.