PUBLIC NOTICE:Annual Contending for the faith convention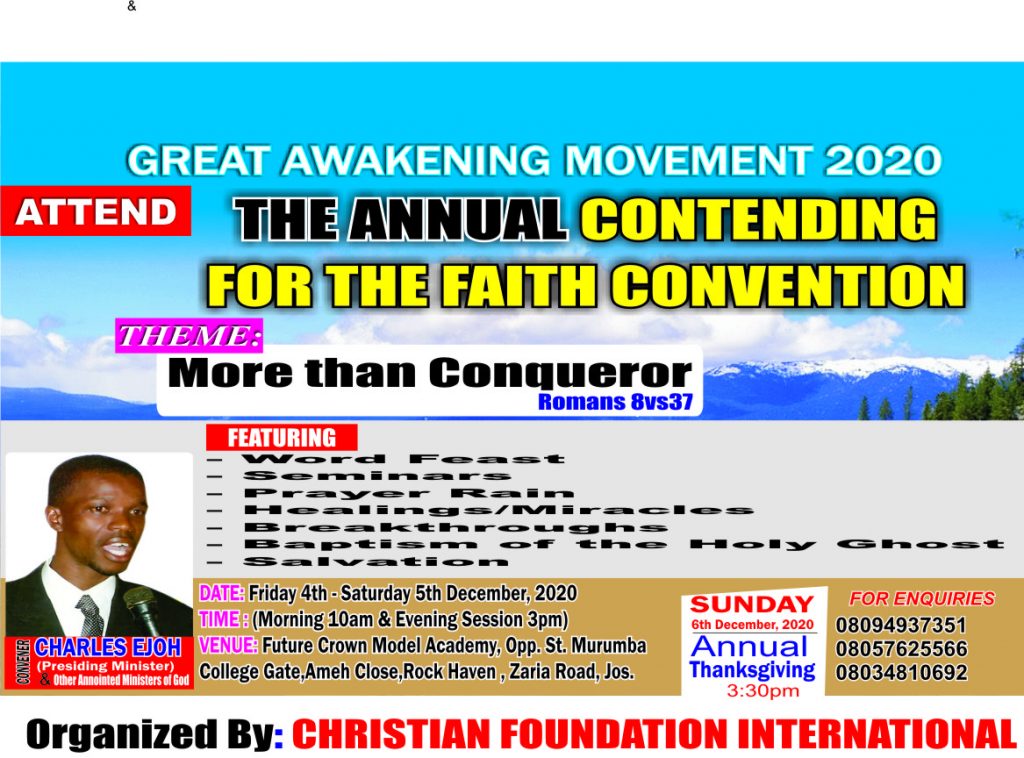 The Board and members of CHRISTIAN FOUNDATION INTERNATIONAL warmly invite the general public to her Annual Contending for the faith convention with the theme:more than conqueror scheduled to hold on Friday 4th-Sunday 6th December 2020.
The programme is expected to take place at the Future Crown Model Academy,Ameh Close,Rock haven,Zaria road,Jos,Plateau State by 10am/3pm.It will be both morning and evening sessions while Sunday is the General Thanksgiving Service slated for 3.30pm.
The Activities include:Word Feast,Prayer Rain,Healings/Miracles and Salvation and attendance is free..
We look forward to having you and your lives will never remain the same again.God bless you all.
NOTE: Covid19 Protocols will be adhere to.
Thanks
Management