US Election:Trump loses re-election as Biden wins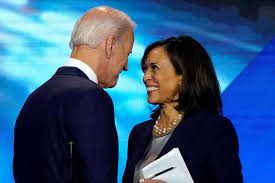 By Gloria Uwadirioha
Biden will become oldest president in American history
Donald Trump has lost re-election as United States President following the victory of Democratic candidate, Joe Biden.
Biden won the 20 electoral college votes in Pennsylvania to cross the 270 he needed to win the White House with 273 against Trump's 214.
Meanwhile, Biden continues to lead in three more battleground states of Georgia, Nevada and Arizona with Trump challenging the counting of ballots in court.
Trump campaign however says the election is not over and the president who had earlier declared himself winner does not intend to concede defeat
The 77-year former vice president, Joe Biden will be sworn-in to take over as U.S President in January next year pending outcome of any legal challenge by Trump and his Republican party
Biden will become oldest president in American history while his running mate, Senator Kamala Harris emerges first ever female vice-president.