US Election: Georgia's secretary of state confirms there will be a recount in the state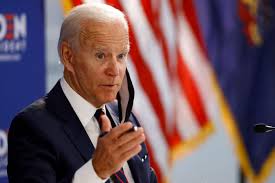 By Our Editor/Agency Report
Trump has no plans to immediately concede election as Biden takes lead, says report
NBC is reporting that the state of Georgia will go for a recount of votes. Georgia's secretary of state said so in a press conference. He said, "there will be a recount in Georgia… We will get it right and we'll defend the integrity of our elections."
Meanwhile,Donald Trump does not have plans to immediately concede the election to Joe Biden after his Democratic rival pulled ahead in key states that could deliver him enough electoral votes to win the race for the White House, a senior aide of the president was quoted as saying by a media report on Friday.
According to latest US media projections, Biden pulled ahead of Trump in Georgia. He has also taken the lead over Trump in Pennsylvania.
Trump cannot find a route to 270 electoral votes without Georgia and Pennsylvania, so his chances of securing reelection will hinge on developments in the two key battleground states.