NDE To Partner With GCMHE on Job Creation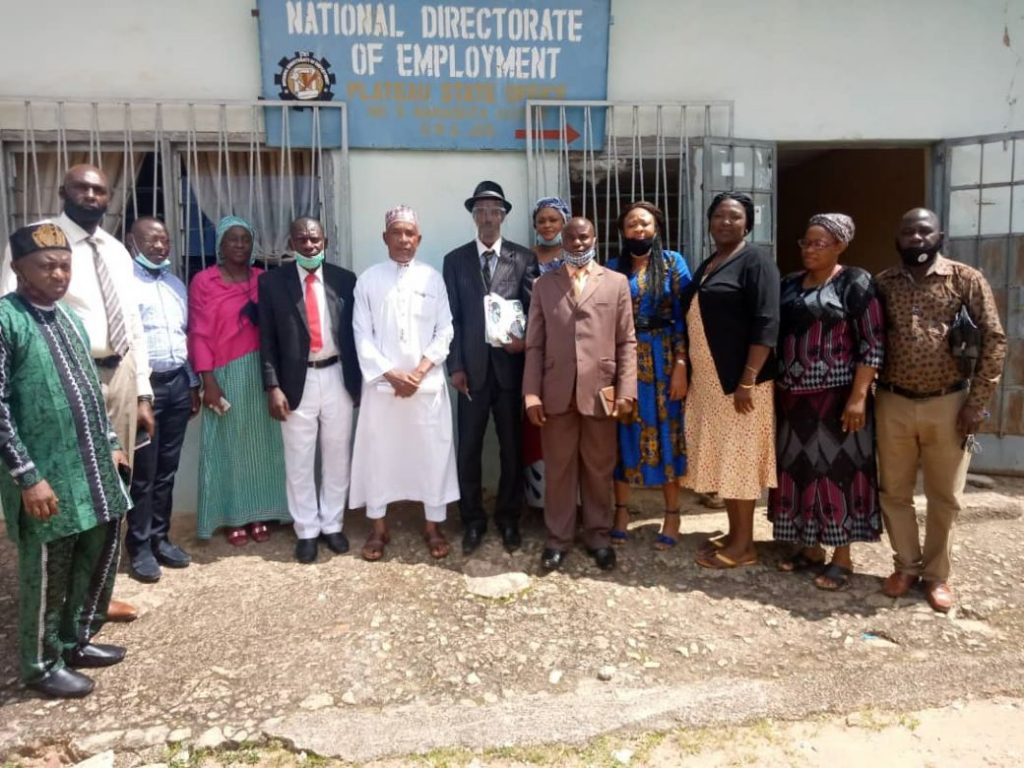 By Edward Etuka
The Global Center for Media and Human Empowerment(GCMHE)a Civil Society,Non-Governmental Organisation as part of actualizing its mandate of promoting a better society has embarked on Advocacy Visits to credible and notable persons,private and public organizations in the country.
The GCMHE in a statement signed by its Ag.Media Director,Mrs. Gloria Uwadirioha,said that the aim of the Advocacy/Courtyesy Visit is to intimate critical stakeholders on its activities,vision,mission vis-à-vis share possible way of collaboration with critical stakeholders.
On its recent visit on Wednesday 9th September,2020 to the state secretariat of the National Directorate of Employment(NDE)in Jos, pledged to work with the NDE to fulfil its mandate of providing employment opportunities to the unemployed youths in Plateau State.
The Acting Director-General,Charles Ejoh in his remark noted that the aim of the Advocacy Visit was to build synergy and intimate the NDE Plateau State on its activities.
While also advocating for more employment responsibilities to the NDE by the Federal Government.
Adding that the unemployment scourge in Nigeria is very alaming,hence the need to partner with the NDE to reduce the menace that is biting the country so hard.
On his part the NDE Plateau State Coordinator,Mal,Ibrahim Abdulrazeez assured the GCMHE of the NDE resolved to partner with relevant organization as envisaged by the NDE National Office.
Mal.Abdulazeez promised the GCMHE of its organization,s quest to collaborate with the GCMHE which will be forwarded to their national headquarters for approval, so as to help addressed the unemployment issue in Plateau State.