FOOTBALL:Leverkusen's Frimpong prefers Ghana over England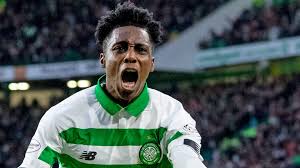 By Our Sports Desk
Ghana-eligible defender Jeremie Frimpong says he is not interested in playing for England.
The Bayer Leverkusen right-back was born in the Netherlands' capital city, Amsterdam to Ghanaian parents and his family moved to England when he was a child.
As such, Frimpong, who started playing youth football at Manchester City's academy as a seven-year-old, is eligible to play for the Netherlands, Ghana and England.
The 20-year-old starlet has played for the country of his birth, Netherlands, at Under-19 and Under-20 levels.
"I can represent England, but that is not even an option for me. I am not English. But I have not yet chosen between Ghana and the Netherlands," Frimpong told Algemeen Dagblad.
"I do not know what gives me the last push. I can only say that it is It's not an easy decision. My family sets me free.
"They say, 'We support you, regardless of your choice'. "It's up to me. It would be a great honour to be invited."
In September 2019, Frimpong signed a four-year deal with Scottish giants Celtic after parting ways with English giants Manchester City without making his professional debut.
The highly-rated full-back helped Celtic clinch the Scottish Premiership title, Scottish Cup and Scottish League Cup during the 2019/20 campaign.
Frimpong moved to Leverkusen from Celtic in January 2021 as he joined the German Bundesliga side on a four-and-a-half-year deal.