GCMHE Lauds Defence Minister's call to declare bandits as terrorists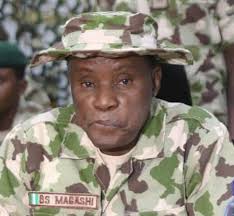 By Rotimi Oyelade
The Global Center for Media and Human Empowerment (GCMHE)has hailed the position of the Minister of Defence Retired Major -General Bashir Salihi Magashi that the federal government should categorize rampaging bandits as terrorists.
"We have been finally vindicated by the recent security threat being orchestrated by bandits all over the northern region of the country and of recent the abduction of over 300 Katsina secondary students which has prompted the Minister of Defence to call for the categorization of bandits as terrorists.
The GCMHE will continue to champion the cause for the sack of the service chiefs and the reform of the entire security apparatus in Nigeria."
The media rights and human advocacy group made this statement through its Acting Director-General Charles Ejoh in Jos the Plateau State capital on the heels of the recent abduction of over 300 students of GSSS Kankara in Katsina State.
Magashi made this statement in reaction to the abduction of students of GSSS Kankara in Katsina State on Sunday in Katsina when he led a federal government delegation to Gov Aminu Masari on a sympathy visit.
The Defence Minister warned that bandits must not be allowed to rest for a moment; adding that it is high time to declare the bandits as terrorists to encourage people to seat up.
Recall that the Global Center for Media and Human Empowerment[GCMHE] last October in a statement reported by EAGLE EYE WATCH, urged president Muhammadu Buhari to categorize marauding armed Fulani herdsmen and bandits as terrorists
The GCMHE expressed confidence that such categorisation would reduce, if not bring to an end, the incessant terror attacks on farming communities and other innocent Nigerians by these marauders.