Rivers State is safe for Sports events,says Gov.Wike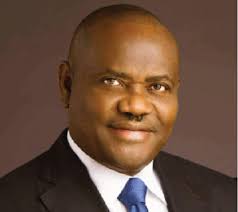 Sharks Stadium ready for Pre-Season Football Tournament
By Edward Etuka
Rivers State Government says Port Harcourt and indeed, Rivers State is safe to host sports events.
State Commissioner for Sports, Boma Iyaye, stated this after a meeting with the organising committee for the 2nd Governor Wike pre-season soccer tournament starting in Port Harcourt on Friday, 6th November 2020.
According to him, Port Harcourt has hosted several high profile sporting and non-sporting events without a single incident, pointing that the Governor Wike pre-season tournament would be held successfully without any distractions.
He stressed that security of lives and property remains paramount to the Governor Nyesom Wike-led administration, hence the safe environment being enjoyed by people in the state.
Similarly, the draw for the tournament would be held on Thursday 5th November , 2020 at the ministry of sports conference hall by 11am.
Meanwhile, the Sharks Stadium, venue of the 2nd edition of Governor Wike Pre-Season Football Tournament will be ready for what is regarded as the most star-studded preparatory competition in Nigeria.
Member of the Organising Committee in charge of Venue, Chuks Ezeji stated this while inspecting works being done to put all facilities in place for the competition which kicks off on Friday, November 6, 2020.
According to him, Sharks Stadium has hosted several local and international football competitions in the past and as such, the pre-season football tournament would not be an exception.
He noted further that everything is being done to put all facilities in place for a successful competition.
"I can assure you that the stadium will be ready for the competition. Port Harcourt has always been a good host and we will make sure this is no exception.
"The Ministry of Sports has provided the needed funds and logistics, so we are putting finishing touches to all areas to ensure a good job," he stressed.
Ezeji disclosed that the pitch is in great shape and would be ready for football action.