Curfew: Banks, businesses closed, security personnel take over roads in Jos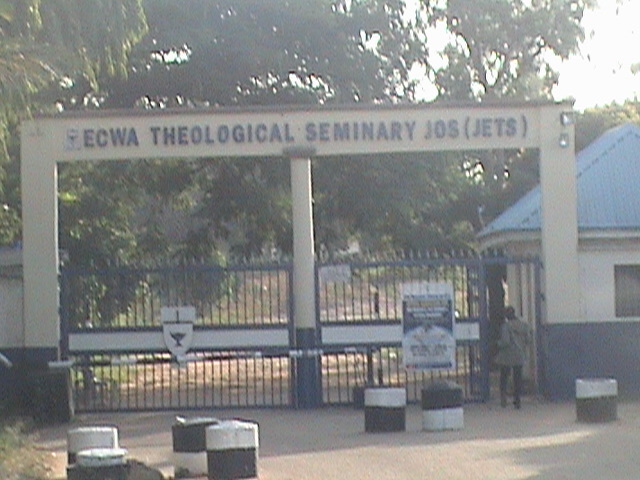 By Samuel Olajide(Jos)
Residents of Jos,Plateau State have deserted major streets in different towns as banks and businesses, remained closed on Monday, in compliance to the curfew imposed by the state government on Saturday.
The EAGLE EYE WATCH correspondent reports that joint security personnel were enforcing the curfew imposed on the state as roads were deserted, vehicular and human movements were also affected and restricted by the curfew.
Security personnel were seen enforcing the curfew order at the popular Faringada roundabout junction in Jos North and its adjoining roads with checkpoints.
Commercial activities were totally grounded too as no shop or business centre opens for business.
Some pedestals were seen trekking through inter-streets to avoid security checkpoints.
Some defiant commercial motorcyclists and private motorists were also seen operating but avoiding the routes and checkpoints controlled by the soldiers.
EAGLE EYE WATCH recalls that the state government re imposed a new 24 hours/indefinite curfew on Saturday afternoon, following the continuous looting and vandalism by hoodlums under the pretext of #EndSARS protest.
Meanwhile, the family of Late Rev.Festus Amobi,a one time Pentecostal Fellowsip of Nigeria(PFN)scribe in Plateau State, have rescheduled the wedding solemnization of their eldest son Onyekachi Amobi previously slated for last Sunday 25th October,2020 to Sunday 1st November,2020 at the Ultra Modern Ornate Pavillion Event Center situated at Rock Haven,Zaria road,Jos.
Confirming the shift of date,Mrs.Mabel Amobi mother of the groom told EAGLE EYE WATCH that,:"they are trusting God to hold the event as planned".
Recall that this medium reported the cancellation of the wedding last Saturday at the crucial stage preparatory to the program due to the untimely reinstatement of the 24 hours curfew in Jos North and Jos South LGAs of the state.